Why you need to bring in a Trusted Advisor Now for your Digital Transformation Initiatives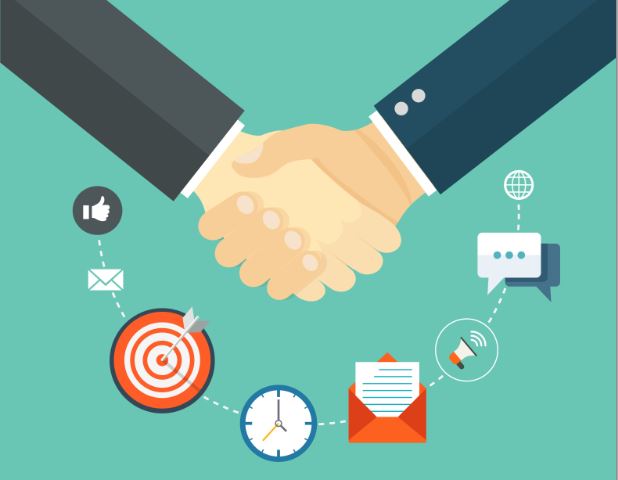 Adapting to change poses one of the greatest risks to companies. In this era of digital transformation research is showing that the major roadblocks to becoming a "Digital First" organization are people:
72% of CEOs are struggling to source the right digital talent (PWC)
45% of Decision Makers Identified Lack of Skills in shifting to Digital Transactions. (Forrester)
35% of Decision Makers Identified Lack of Vision blocking Digital Transformation. (Forrester)
Only 17.3% of companies say their employees have the skills needed for digital transformation (Technical University of Munich)
Now is the time to inspire your organization to change:
            "It is not the strongest or most intelligent who survive but those who can best manage change. "  -- Charles Darwin
In fact many are identifying this era of digital transformation as Digital Darwinism:
         Digital Darwinism - when technology and society evolve faster than an organization can adapt
The good news is that you are not alone in lacking in house talent to drive your transition to "Digital First". Many companies have realized is that bringing in a Trusted Advisor is fastest and least risky solution to their problem.
Here is a checklist of key attributes that an outside digital transformation partner should have:
Domain expertise - Every industry has a different set of customer problems and business processes. Access to a partner that understands your business helps cut learning curve delays out of the process. A partner comfortable with your industry vocabulary will be critical in working with end users.
Digital Transformation Implementation capability- Ideally a partner can help with both definition of requirements and the implementation of the solution. Having just one or the other is going to cause delays and gaps.   Implementation times will be cut even further if the partner offers a cloud application tailored for Digital Transformation.
Within your budget - Are you a large company that can afford McKinsey or Accenture? Or do you need a more affordable solution.
Ability to Consult and Formalize Strategy with C Level Execs - To be most effective Digital Transformation should be driven from the top with the understanding that no other shift in the market can produce a greater competitive advantage today.
Ability to help you LISTEN to your Customers - "The only source of competitive advantage now is a focus on knowledge of and engagement with customers." (James McQuivey, Digital Disruption: Unleashing the Next Wave of Innovation). Your Trusted Advisor must have excellent listening skills and ideally experience with market research.
Can move quickly - This is where small firms can outpace larger firms.
Team Player - The Trusted Advisor needs to be part of an internal and external joint team.
Ultimately Digital First is mostly about 'Doing'. It is critical to quickly release working prototypes, and test these with the end-user. Agile development using rapid development cycles is essential. Continuous improvement and change are the norm.
Digital Transformation will result in two classes of companies:  the quick and the dead. Working with External Partners can jump start your digital transformation process.   An outsider can help break down silos and unproductive behaviors that block internal efforts.  Trusted Advisors will help your company stay the course when internal staff may be resistant to change. 
Digital Transformation will proceed differently in different companies.  A trusted advisor will have experience and guide your organization with best practices firmly grounded in business and technical analysis.  More importantly they should not just advise but define, build and test a solution.
The question is not "if to start" but "how to start? I often recommend that companies start working with a trusted advisor in the following areas:
Front Office Experiences:  Historically the beginning of the B2B customer experience has been often been driven by simple web search and contacting sales reps and engineers over the phone to derive a solution.  A trusted advisor will help you restructure your digital front door to help buyers solve real problems:
Define Use Cases - Buyer Use Cases are key to optimizing customer experiences.  Ask yourself "What problem is my customer trying to solve?".Creating a map of each type of customer journey is the first step in building a competitive advantage. 
Define a Digital First Customer Experience - For each Use Case your trusted advisor will help you engage customers in the defnition of your new digital customer experience.
Define and Build a Knowledge Base - Your trusted advisor will capture the knowledge and rules that human knowledge workers apply and make them digital. 
Build Digital Advisors  - Your trusted advisor will help build a buyer facing digital advisor.
Using a Trusted Advisor to help identify your customer journeys will build differentiation and help you build loyal and sticky customer relationships.
Back Office Sales Processes:  B2B is unique not just in the solution complexity but also the process complexity involving an entire partner ecosystem of distributors, vendors and integrators.  This process is slow and manual and bridged by human middleware that closes the gaps in the process inside and outside your company.  A trusted advisor will help you:
Define Back End Processes slowing Sales Agility – Identifying each manual high step and the rules that are stored in a few knowledge workers minds is critical to becoming agile. 
Define Back End Processes preventing the Ability to Scale:  Manual high touch steps rob your company of time and profit.  I have had people object to digitizing worker knowledge by saying "Yes it's a manual step that only takes 3 minutes – that is not significant enough to address".  A trusted advisor will help your team understand that each small delay can have the following impact on your business:

Creates a Poor Customer Experience – making the customer wait even a few minutes for you  to retrieve part #'s, pricing, availability, promotions, etc means they may go somewhere else.
Limits Scalability – As sales grow more people are needed to bridge process and knowledge gaps until the process breaks down due to peak load or turnover.
Hurts Profitability – Knowledge and Process Gaps filled by people is very expensive and should be converted to Digital Pathways as soon as possible to reduce unnecessary expense.
Jeopardizes Quarter and Year End – B2B often closes as much as 75% of their business at quarter end and face busy seasons tied to seasonality and the government.  Putting rules based repetitive human effort in the middle of this process can risk quarter end.

Become a Business without Borders -   Industries have become interconnected collaborative ecosystems managed by email and manual entry.  According to Accenture 4 out of 5 believe that in the future, industry boundaries will dramatically blur as platforms reshape industries into interconnected ecosystems.  A Trusted Advisor will help you define and build digital threads between your partners removing the friction in delivering complete solutions to your customers.  Building your platform to track these critical interactions instead of simple phone and email communication  is essential.
In our experience valuable sales, operations and technical resources waste as much as 50-70% of their time in rules based repetitive tasks that keep them from higher value add work.  A Trusted Advisor will help you blend Digital Assistants with your team to take these tasks off of their plate.
Continuous Improvement:  With a Digital First Front Office and Back Office  in place you have dramatically improved the customer experience.  But it is important to know that it  is meant to be iterated - often.  Optimizing customer experience is a journey of continuous improvement.   In the past identifying  improvement was a slow and tedious process of sifting through mountains of BI data.  Your Trusted Advisor will help you build digital pathways that are self-monitoring.  These self aware digital threads can  not just identify more issues more quickly than humans but also take action!  Ultimately the Knowledge Work platform  itself will become your trusted advisor.
Have I forgotten anything? Please let me know at lswanson@exaltsolutions.com.