4 Ways KWaaS Builds an Unbeatable Digital Competitive Advantage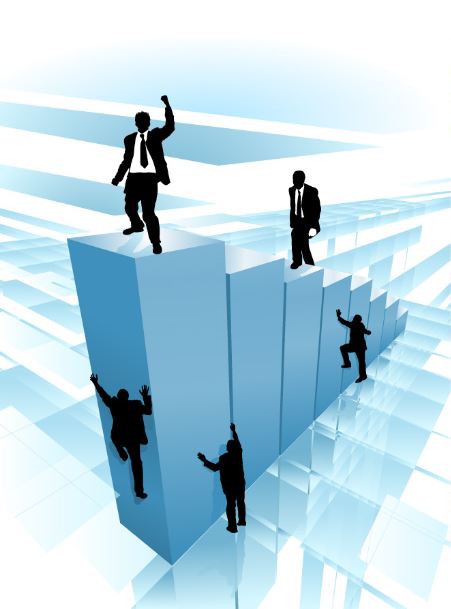 "Change brings opportunities. On the other hand, change can be confusion."  Michael Porter
The two foremost experts in competitive advantage are two Harvard Business School Professors: Michael Porter and Clayton Christensen. 
In his 1980 book "Competitive Strategy" - Michael Porter argued that competitive advantage is built by either:
Providing comparable buyer value more efficiently than competitors (lower cost), or
Performing activities at comparable cost but in unique ways that create more buyer value than competitors (differentiation).
But disruptive innovations often unseat established competitors with strong cost and/or differentiation advantages.   Clayton Christensen, in his 1997 book The Innovator's Dilemma, describes how major technology shifts can disrupt markets and value chains while opening the door to new competitors.  He points out how companies become blind to the impact of new technologies and dismiss new competitors who offer low-end solutions leveraging very different innovations.  These low-end competitors quickly improve and move up market by addressing unmet needs or addressing the needs of the higher end of the market – eventually displacing established companies.
This is exactly what happened in B2C and is about to happen in B2B.  B2B companies must formulate competitive strategies to avoid the fate of B2C.
B2C Digital Disruption and How New Entrants Built Value Chains
In the digital age, your current competitors may not be your biggest threat.  Instead, new entrants with digital business models and platforms can blend assets and build a value chain from a cadre of partners and take down established competitors in little or no time.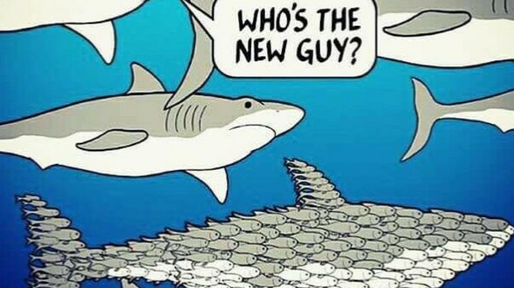 Digital disrupters have few assets and a fraction of the employees of the competitors they crush.  Instead they leverage digital platforms to:
Offer customers an agile and digital customer experience
Build a value chain of partners within a digital framework
Here are a few examples of the impact of digital disrupters on established B2C industries:
World's largest taxi company owns no taxis (Uber)
Largest accommodation provider owns no real estate (Airbnb)
Largest phone companies own no telco infrastructure (Skype, WeChat)
World's most valuable retailer has no inventory (Alibaba)
Most popular media owner creates no content (Facebook)
Fastest growing banks have no actual money (SocietyOne)
World's largest movie house owns no cinemas (Netflix)
Largest software vendors don't write the apps (Apple and Google)
Digital platforms are wrecking balls – tearing down business as we know it.  In today's digital world customers trust platforms more than established brands. Companies must adapt.
B2B Value Chains are Ripe for Disruption
Knowledge Work as a Service (KWaaS) is a disruptive digital platform for B2B.
A B2B company is a fabric of connections between thousands of customers, processes, employees and partners tied together by knowledge workers performing high-touch manual work. It's estimated that 50-70% of work produced by these knowledge workers is rules based and repetitive!
One of my co-workers called this "human middleware"!  Another called it "human putty" filling in all the cracks in a very manual and at times broken process.
Knowledge Work as a Service (KWaaS) changes the landscape of business interaction in this value chain by weaving a fabric of digital threads from sales through delivery where digital labor takes over the rules based repetitive tasks bringing you closer to customers and freeing up your best people to do high value work.
Digital Advisors for the Front Office:  Digital Advisors recommend solutions, not products, to solve your customers' problems.  If buyers need assistance from sales or engineering, digital advisors ensure that all of the qualification questions are answered before routing the buyer to the optimal resources. 
Digital Administrators for the Back Office: Once you have captured knowledge and made it digital, the pace of change becomes EXPONENTIAL.  You are building digital pathways that act like a nervous system, making decisions instantly.  Work as you know it changes.  Instead of human knowledge workers performing rules-based and repetitive tasks, each employee has their own digital worker who takes over these administrative tasks.  Now your best people can be freed up to do high value work!  You also can now scale almost instantantly, as you don't have to hire or fire to support growing or shrinking workloads.
Digital Analysts for Rapid Decision Making: Software can make decisions and spot trends faster than humans. 
Four Ways KWaaS Builds a Sustainable Competitive Advantage
Here are four ways that KWaaS enables you to build a sustainable competitive advantage:
1. Cost Advantage:  Unlimited Scale at Little or No Incremental Cost
Companies of the past were scaled with bodies and assets.  Today, successful companies scale with knowledge and information.  This enables the marginal costs per transaction to drop dramatically, improving profitability.  Companies can accommodate significantly more customer engagements with the same staff.  Leading analysts have predicted:
"60% of B2B and 80% of B2C enterprises will overhaul their 'digital front doors' - and the customer engagement systems behind them - to support 1,000 to 10,000 times more customers and customer touchpoints.  They will have to deliver dramatically more personalized customer service."  (IDC)
Starting customer engagement in digital form makes the process of creating downstream processes in digital much easier.  The result is unlimited scale and a quantum leap in revenue growth and profitability.  With the pace of change doubling every two years, if you are not on the leading edge of using digital to close knowledge gaps you will quickly fall behind.
2. Differentiation:  Unparalleled Customer Experience
Customer experience is the new competitive battleground:
"89% of business leaders believe that customer experience will be the primary basis for competition …. "(Gartner)
The B2B companies that close knowledge gaps and provide digital advisors to help their customers self-serve will win big in this new era.  But this means building unique and highly valuable experiences - specifically, helping buyers solve problems on their website, not simply selecting products from a catalog. 
We recently worked with a Fortune 500 client to create a digital advisor based on answers to qualification questions.  During user testing they found the true power of providing digital advisors to change the customer experience:
FASTER:  The advisor was able to make recommendations in a fraction of the time that engineers could using manual methods.  Sales reps could work with prospects live on the phone rather than say "I will get back to you".  And better yet, buyers could work with the digital advisor directly to research alternatives and make tradeoffs.  They would then contact reps when they had settled on some choices. 
HIGHER QUALITY:  The advisor was able to make much more detailed and fact-based recommendations than what users could identify on their own. 
IMPROVE WIN RATES:  The advisor provided the right data to justify an upsell.  Sales reps found they could arm their buyers with upsell recommendations based on reports showing lower TCO and improved performance. In turn, buyers used these reports to convince their bosses that spending more upfront could save more in TCO in the long term. 
3. First Mover Advantage in using Knowledge Work as a Service (KWaaS)
When disruptive technologies hit, it is critical to move first before someone else does.  If you don't move now you could find yourself under attack from an existing or entirely new digitally enabled competitor.  If you move first, you can steal share from competitors.  However, if you move slowly you may suffer the fate of Blockbuster - overtaken by Netflix.  Building agility with digital assures you can stay ahead of the pack and capture more market share.
4. Digital Creates Winner-Takes-All Dynamic
The cost and agility benefits of using digital to close knowledge gaps are significant and tend to create "winner-takes-all" dynamics. 
Digital companies can win big when competing against traditional companies accustomed to scaling with expensive human labor and assets.  And the rate of change is not what these traditional companies are accustomed to, making them slow to react.  With these cost and agility advantages one company can dominate an entire industry. 
In the internet today, strong customer experiences can build into a winner-takes-all-advantage.  (See Google, Uber, Airbnb, Amazon, Skype and Netflix in the list above).  They win with a customer experience and they keep growing because of a network effect – building a monopoly almost overnight. This network effect is called Metcalfe's Law (after the inventor of Ethernet Bob Metcalfe) and describes how the value of a product or service grows exponentially with the number of people using it.  B2B can especially benefit from this network effect due the large number of partners that must interact in the back office (vendors, distributors, resellers, customers) to complete a single transaction.  KWaaS can make you a borderless enterprise by building digital pathways that interconnect partners seamlessly, cutting the time and expense of processing transactions.
The KWaaS Advantage for Customer and Sales Interaction Management
Leveraging KWaaS is easier and less expensive than you think:
Time to Deploy:  We have proven that building and deploying digital advisors and administrators is easier than people expect.  We have worked with our Fortune 500 customers to define, build and deploy Digital Advisors and Digital Administrators in just 4-10 weeks:
Digital Advisors
Processor TCO-ROI advisors
Server – Storage – Networking solution advisors
VoIP Telephony solution advisors
Software solution advisors
Cloud solution advisors
Physical Security - IoT solution advisors
Digital Administrators
Qualification administrator that routes to quoting specialists
Pricing Request administrator
Deal Registration administrator
SKU Request administrator
SOW and Proposal Generation
No IT or Programming Required:  Our customers don't need any IT.   Digital Advisors and Administrators can be built without any programming.  They can be deployed as private pages with their own URL's so they can be used without having to put them on your public website if you don't want to.
Lowest Total Cost of Ownership:  Customers require just 1 hour per week to transfer the same knowledge to us that they would spend to train their sales reps.     
Train the Digital Trainer Once and Replicate Many Times:  Train us once and we will replicate that skill an unlimited number of times to deliver an infinite supply of digital co-workers.  Your sales reps now have the help of unlimited digital advisors and digital administrators - allowing them to sell more.
On Demand Workforce:  You can access your digital workforce on-demand with no hiring, no firing, no peak load bottlenecks, no illness and no vacations.
SUMMARY
Digital platforms are disruptive technologies that have enabled new entrants to quickly overtake established B2C companies.  Knowledge Work as a Service (KWaaS) digital platforms can disrupt B2B sales by weaving a fabric of digital threads, from sales through delivery and eliminating 50-70% of the high touch manual work performed by knowledge workers that is rules based and repetitive.
B2B companies can build a sustainable competitive advantage with KWaaS:
Build Unlimited Scale with a Low Cost Model – Scale with knowledge and information instead of bodies and assets to enjoy ever decreasing marginal costs per transaction.
Build Differentiation – Let digital advisors create an unparalleled customer experience.
Benefit from a First Mover Advantage – First to market usually wins most.  Maintaining agility with digital insures a long term advantage.
Accrue a Winner Takes All Advantage – In the internet today, strong customer experiences almost always result in a winner-takes-all advantage.  And this advantage keeps growing because of the network effect – building a monopoly almost overnight.
By leveraging with a KWaaS Platform B2B companies can build these advantages quickly without IT.
KWaaS gives you a digitally enhanced workforce where digital workers take over the rules based and repetitive tasks that sap the productivity of your workforce.  Customers don't hear the phrase "I will get back to you" as response times are accelerated.  KWaas allows you to train once and replicate the knowledge across your digital advisor and administrator workforce.  And better yet, digital workers don't get sick, take vacations or quit.
Have I forgotten anything? Please let me know at lswanson@exaltsolutions.com.